Central Park West
James Comey's latest book—his first work of fiction—is "Central Park West," a gripping and fast-paced legal thriller inspired by Comey's long career in federal law enforcement, including his years in Manhattan as a mob prosecutor and later the chief federal prosecutor. He takes the reader deep inside the world of lawyers and investigators working to solve a murder mystery while navigating the treacherous currents of modern politics and the mob.
The characters are as real as any get in a work of fiction, because Comey knows this world of unforgettable people and places from personal experience and takes the reader with him through investigations, interrogations, trials, and shocking twists.
Some early reviews:
"Central Park West is a great read. Brimming with been-there-done-that authority, it's clear James Comey knows this world like the back of his hand. And he delivers it with the addictive style of an expert storyteller."
– Michael Connelly, NYT's #1 bestseller of the Harry Bosch series and Desert Star
"Hard to believe Central Park West is a first novel. It reeks of authenticity and the plot goes like a train. The courtroom scenes are tense and the cast of characters vivid and compelling. This is the sort of debut publishers dream of."
– Ian Rankin, internationally bestselling author of A Heart Full of Headstones and the John Rebus series
"James Comey's intimate knowledge of law enforcement makes Central Park West a winning legal thriller, but the book is so much more than an insider's account. Memorable characters, a gripping plot, and breathless pacing combine for a truly outstanding debut— one that announces a bold new talent in the mystery genre."
– Harlan Coben, New York Times #1 bestselling author of I Will Find You
"James Comey combines his insider knowledge of every level of the justice system with a natural storytelling voice to create a winning debut in Central Park West. More books, please!"
– Alafair Burke, New York Times bestselling author of Find Me
"I loved this novel. Could not put it down. Central Park West is a smart, nuanced legal thriller that truly delivers. It's a modern "good guys vs the bad guys" story in which nearly all of the good "guys" are actually strong, smart, steely women. It's a smart and satisfying read that I could not recommend more highly."
– Nicolle Wallace, host of MSNBC's "Deadline: White House" and New York Times bestselling author of Eighteen Acres
"A nonstop thrill ride! Central Park West is a masterful blend of legal thriller, police procedural and psychological drama. And it's populated with some of the best heroes and most evil villains to come along in years. Bravo!"
– Jeffery Deaver, #1 New York Times author of the Lincoln Rhyme series
"Central Park West is a truly outstanding debut novel, a sophisticated and engaging legal thriller that grabs the reader from the opening scene and doesn't let go until the surprising ending. In between the author weaves an intricate and stylish story with vivid characters, playing out in a brilliant New York setting. Comey knows exactly how things work at the FBI and DOJ, and Central Park West opens a door into a fascinating and complex world of tradecraft, criminal investigation, political corruption, legal wrangling, and murder. I loved this book—highly, highly recommended!"
– Douglas Preston, #1 New York Times bestselling co-author of the celebrated Agent Pendergast series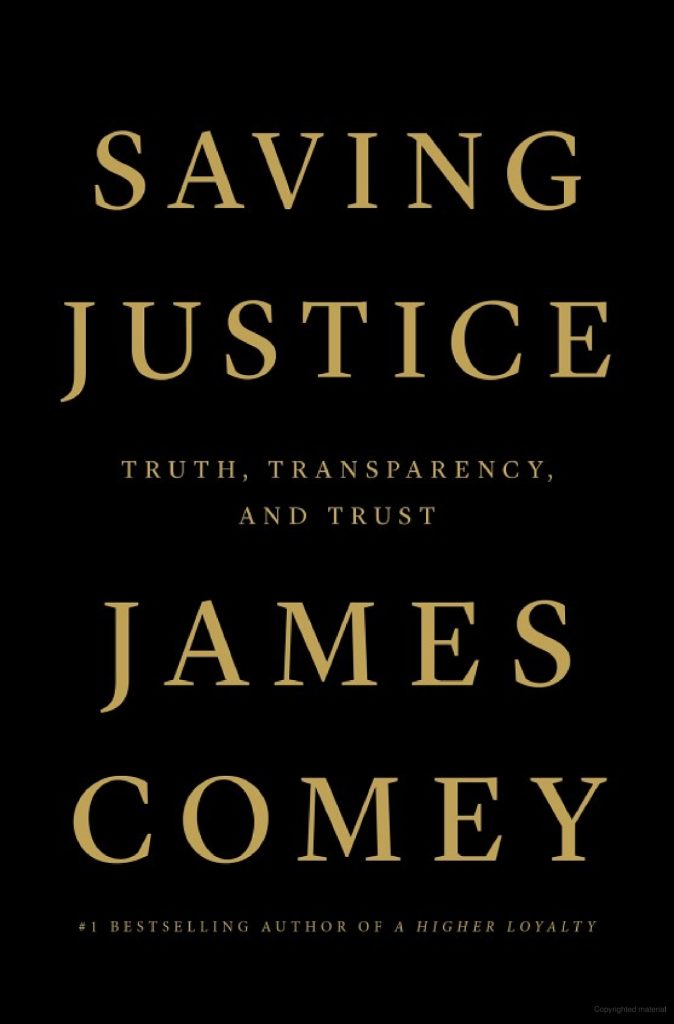 Saving Justice
New York Times Bestseller
In his much-anticipated follow-up to A Higher Loyalty, Comey uses anecdotes and lessons from his career to show how the federal justice system works. From prosecuting mobsters as an Assistant US Attorney in the Southern District of New York in the 1980s to grappling with the legalities of anti-terrorism work as the Deputy Attorney General in the early 2000s to, of course, his tumultuous stint as FBI director beginning in 2013, Comey shows just how essential it is to pursue the primacy of truth for federal law enforcement.
Saving Justice is gracefully written and honestly told, a clarion call for a return to fairness and equity in the law.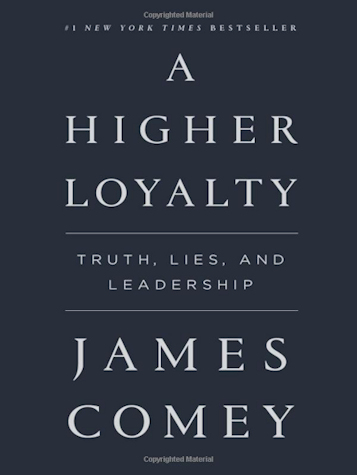 A Higher Loyalty
A #1 New York Times Bestseller
Former FBI director James Comey shares his never-before-told experiences from some of the highest-stakes situations of his career in the past two decades of American government, exploring what good, ethical leadership looks like, and how it drives sound decisions. His journey provides an unprecedented entry into the corridors of power and a remarkable lesson in what makes an effective leader.
Mr. Comey served as director of the FBI from 2013 to 2017, appointed to the post by President Barack Obama. He previously served as U.S. attorney for the Southern District of New York, and the U.S. deputy attorney general in the administration of President George W. Bush. From prosecuting the Mafia and Martha Stewart to helping change the Bush administration's policies on torture and electronic surveillance, overseeing the Hillary Clinton e-mail investigation as well as ties between the Trump campaign and Russia, Comey has been involved in some of the most consequential cases and policies of recent history.